LOCATION
1136-1140 Mt Alexander Rd Essendon VIC 3040
Within SIA Medical Centre
Dentist Essendon
SIA Dental
We are a group of Melbourne-trained dentists striving to provide high quality, ethical dental care. We believe in providing best practice dentistry to achieve best possible treatment outcomes, and aim to create a safe, non-judgemental environment to serve your dental needs. Our dentists are Members of the Australian Dental Association and are affiliated with the Royal Australasian College of Dental Surgeons.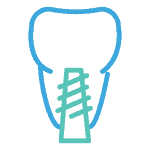 Professionalism
---
At SIA Dental, we strive to create a positive working relationship between team members as well as patients to ensure the best level of care. We aim to treat our patients and colleagues with respect, and to build trust.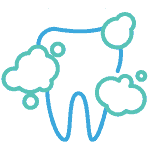 Dedication
---
Our dentists are committed to providing best practice dentistry as we believe this should be the norm when it comes to providing quality healthcare. We undergo regular high quality continuing professional development courses across various topics, to provide you with the most up-to-date dental practices. Our dental assistants are dedicated in providing great customer service and keeping up with the latest infection control guidelines by the Australian Dental Association.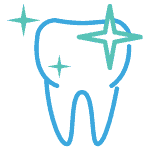 Honesty
---
At SIA Dental, we are ethical, open and transparent with the services we provide. As health care professionals, we feel it is our duty to keep our patients well informed of the nature of treatment they are receiving, and to accept concerns and feedback with an open mind.
We provide a wide range of services, from general dental check-ups, to more comprehensive dental rehabilitations, including crowns, bridges, dentures and dental implants. In addition, we provide cosmetic dentistry services such as teeth whitening and porcelain veneers. We utilise Australian dental laboratories, genuine dental components and high quality products to deliver dental care at the highest standards.
Have a child who is visiting the dentist for the first time? No worries! We see children of all ages, with their first visit recommended at 6-12 months of age.
We understand dental pain can arise when you least expect, and our team at SIA Dental are here to help. We are able to schedule same day emergency appointments for a thorough assessment and pain relief. Please contact our reception for more information, or simply make an online booking.
Our highly competent team are motivated in looking after your oral health and we strive to create a positive dental experience. We understand that the thought of attending a dental appointment may be unpleasant due to past experiences, but our team will put you at ease throughout the visit.
At SIA Dental we provide the following services to our patients:
General Dental Check Ups
Our dentists will provide a comprehensive oral examination, which includes a thorough check of your teeth, gums and bone, as well as an oral cancer check of your cheeks, tongue and palate. We utilise highly detailed digital X-rays and photography as part of the comprehensive check-up. We will then formulate a personalised treatment plan, which includes all treatment options, costs and time frame.
Dental Clean
Our dentists can provide a range of dental hygiene services, ranging from a basic scale and clean following your check-up, to a more comprehensive deep clean and gum surgery. We will advise your treatment needs based on our assessment of your gum health.
Fillings
Fillings are placed if your teeth are decayed, chipped or broken. We only use tooth-coloured resin-based filling materials.
Dentures
Dentures are one of several options to replace missing teeth. We provide full or partial dentures, made from acrylic or cobalt-chrome. Our dentures are fabricated in Australian dental labs with state-of-the-art technology and high quality dental materials. Our dentists will provide a comprehensive examination of your teeth prior to discussing your specific teeth replacement needs and suitability for treatment.
Mouthguards
We provide custom-made sports mouthguards to protect your teeth and jaw during your favourite sport. Our mouthguards come in various colours and designs of choice, and are fabricated in Australian labs with high quality materials. We also provide custom-made night guards to protect your teeth during night-time teeth grinding.
Dental Crowns
Crowns can restore broken-down teeth to restore their natural function. They can also provide cosmetic improvements to the shape and shade of your teeth. Porcelain crowns are handcrafted by our local dental ceramist with cutting-edge technology.
Dental Implants
Implants are one of several teeth replacement options. Titanium implants can be placed to support one or more dental crowns, and the full procedure can be done within our dental suites. Our dentists will obtain a 3-D scan of your jaw at our in-house radiology labs, which allows thorough and accurate treatment planning. We create surgical guides to allow safe, accurate placement of dental implants. We use dental implants from leading brands and genuine dental components.
Snoring and sleep apnoea
Do you wake up from a good night's sleep feeling exhausted or with a headache? Does your partner complain of your snoring and loss of breath during the night? We collaborate with General Medical Practitioners and Sleep Physicians in managing Obstructive Sleep Apnoea. Our dentists may fabricate custom mouthguards depending on your treatment needs.
Address
SIA Medical Centre Essendon,
1136-1140 Mt Alexander Rd,
Essendon VIC, 3040
Our hours are
Monday – Thursday 8am -5pm
Friday 11am – 8pm
Saturdays 8am-2pm
With emergency appointments available.
Public Holidays and Sundays are closed.
Procedure List
---
Take a look at all the dental procedures we provide.
Tooth-Colored Fillings
Crowns
Dental Bridges
Porcelain Veneers
Dentures
Dental Implants
Teeth Whitening
Periodontitis Care
Emergency Dental Treatment
Tooth Extractions
Root Canal Treatment
Cosmetic Dentistry
Childrens Dentristry
Dental Clean
Insurance
---
We accept all private health insurances. We are preferred providers for NIB and HCF.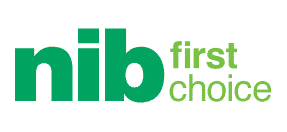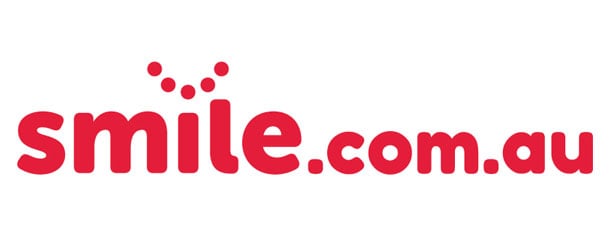 The team at SIA Dental look forward to working with you to achieve great dental health.
To make an appointment please visit our HealthEngine booking page or contact one of our friendly team who will advise of the next available appointment that meets your needs.
Our state-of-the-art dental suites are located within the SIA Medical Centre in Essendon, just 20 minutes from the city, and easily accessible by public transport, with parking available on site.