LOCATION
1136-1140 Mt Alexander Rd Essendon VIC 3040 
Within SIA Medical Centre
SIA Dental is a part of SIA Medical which is an established family medical centre.
SIA Dental provides preventative care, cosmetic and general dentistry including extractions, endodontics and prosthodontics to name a few of our many services. Our experienced and qualified team, work tirelessly to ensure that you leave satisfied and informed about your oral health.
We strive to ensure all appointments run to schedule and that same-day appointments are available to our patients.
We want your experience to be an enjoyable one. One that is easy, affordable and exceeds your expectations.
Meet Our Staff
---
Our staff is committed to giving our patients a great smile.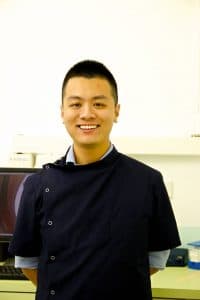 Dr Edmund Kwong
B.Sc. (Melb.), D.D.S. (Melb.), MRACDS(GDP)
Edmund grew up in Melbourne and completed his dental degree at The University of Melbourne. He has also attained a Membership at the Royal Australasian College of Dental Surgeons, in advanced general dental practice. Prior to joining Sia Dental Essendon in 2016, he practiced in public and private sectors across metropolitan Melbourne and country Victoria.
Edmund emphasises his practice on patient education and comprehensive dental care. He believes patients should have an awareness and understanding of their dental conditions and he aims to create a safe, non-judgemental environment for others to learn about their dental health.
Through his years of dental practice, he has led countless anxious patients on their journey to become confident and regular dental attenders. He states, "Our perceptions of dentistry can be tainted by unpleasant past experiences, or fear of the unknown. However, it is my duty to understand your concerns and change these perceptions by creating new positive experiences using modern techniques and a gentle approach."
Edmund has a special interest in periodontics, the treatment of gum conditions, as well as the placement and restoration of dental implants. He also enjoys treating children of all ages.
Outside of dentistry, Edmund enjoys leading an active lifestyle, including the occasional game of squash. He also has an interest in coffee making and understanding the interrelations between coffee origins, traits and brewing methods.
Edmund is available on Mondays, Wednesdays, Fridays and Saturdays.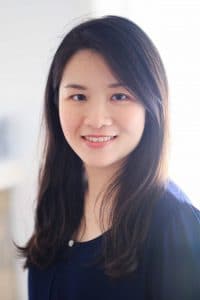 Dr. Claire Tan
DDS Uni. Melb, BBiomed (Hons)
Claire graduated from the University of Melbourne with a master's degree in Doctor of Dental Surgery. Before moving to Melbourne, she had lived in Sydney for a few years and attained a bachelor's degree in Biomedical Science with Honours from the University of Technology, Sydney.
Claire enjoys working together with patients and gives them the results they desire, also she is passionate about preventive care and loves motivating her patients and providing quality dental care. She also enjoys building good relationships with patients especially children and families and taking good care of their ongoing dental needs. She is particularly gentle with children by removing their fear of dentist and providing a caring environment. Claire is a member of the Australian Dental Association and regularly participates in seminars and workshops to keep up with the latest developments in dentistry.
Outside of work, Claire loves travelling with her family and planning photography trips with her partner as well as enjoying good food and coffee in Melbourne. Claire is also fluent in Mandarin.
Claire is available on Tuesdays, Thursdays, and every alternate Saturdays.
.
Address
SIA Medical Centre Essendon,
1136-1140 Mt Alexander Rd,
Essendon VIC, 3040
Our hours are
Monday – Thursday 8am -5pm
Friday 11am – 8pm
Saturdays 8am-2pm
With emergency appointments available.

The team at SIA Dental look forward to working with you to achieve great dental health.
To make an appointment please visit our HealthEngine booking page or contact one of our friendly team who will advise of the next available appointment that meets your needs.
Our state-of-the-art dental suites are located within the SIA Medical Centre in Essendon, just 20 minutes from the city, and easily accessible by public transport, with parking available on site.