LOCATION
1136-1140 Mt Alexander Rd Essendon VIC 3040 
Within SIA Medical Centre
Have you always wanted a sparkling white smile? The dentists at SIA Dental can provide a cosmetic consultation to assess your smile and provide options for a brighter, whiter smile!
Teeth whitening is a quick and safe procedure to lighten the colour of your teeth, either in our clinic, or in the comfort of your own home. At SIA Dental, we use the 'polaoffice+' system by SDI, the world's fastest bleach involving treatment times of less than 30 minutes. We also offer take-home teeth whitening kits that are customised to fit your teeth.
The first step to see if teeth whitening is suitable for you is to book a cosmetic consult with our dentists at SIA Dental. We assess the cause of any teeth discolorations and determine what treatment options are available.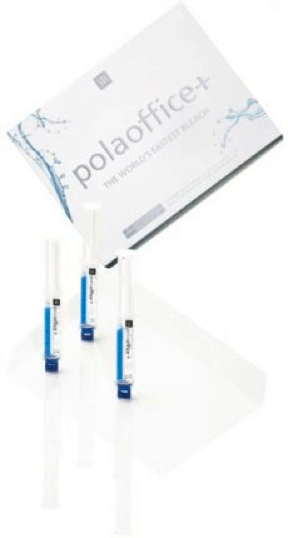 Tooth discolouration can be caused by:
Tooth surface stains due to coffee, tea, red wine and smoking
Poor oral hygiene from inadequate brushing, flossing and mouthrinsing
Old fillings and crowns
 Discolouration from a root-filled tooth
 Medications
Dental problems such as dental decay/cavities, tartar buildup
Age
Generally, surface staining and discolouration due to age can be effectively treated with teeth whitening products used at SIA Dental. Other causes of discolouration such as dental decay or tartar buildup will require different treatment such as fillings, crowns and teeth cleaning.
Are there any risks associated with teeth whitening?
As will all dental treatment, there are some risks associated with teeth whitening. It is important to discuss your specific condition with your dentist to ensure you have a good understanding of the benefits and risks of treatment. Some risks include:
Increased teeth sensitivity to hot and cold food/liquids/air
Gum/lip/cheek irritation and ulcerations from bleaching products
Temporary discolouration of gums
Sore throat
Nausea
What is involved with teeth whitening?
There are two different methods of professional teeth whitening treatments – the in-chair light-activated bleaching and the take-home custom bleaching trays.
The in-chair light-activated bleaching method involves a one-hour appointment at SIA Dental. Our dentists will first prepare your mouth by protecting your lips, cheeks and gums with a protective barrier. A bleaching agent will be placed on your teeth and a high intensity light will be used to accelerate the process. Using the 'polaoffice+' system by SDI, the world's fastest bleach, treatment can be completed in 30 minutes.
The take-home teeth whitening method will involve a quick 15-minute appointment with a dentist at SIA Dental, who will obtain a mould of your teeth. We will then send these moulds to a local laboratory where custom bleaching trays are made. We will issue you with the bleaching gels, which you apply using the bleaching trays for 2 hours each day, for 3-5 days.
How is teeth whitening at SIA Dental different from the service provided by third-party vendors in shopping malls or supermarket teeth whitening products?
Teeth whitening at SIA Dental is performed safely by fully qualified dentists to achieve the best outcome and minimise any risks. We utilise concentrations of bleaching agents that can only be prescribed by dental practitioners as they are regulated by the Therapeutic Goods Administration (TGA).
According to the TGA, teeth whitening products containing more than 18% carbamide peroxide or more than 6% hydrogen peroxide may only be sold, supplied and used by registered dental practitioner.
Third-party vendors providing teeth whitening services are common, however, they may not have the appropriate training or education to provide these services safely. The environment the procedure is performed in is also not regulated, and there may not be adequate privacy or infection control procedures. Non-dental practitioners are not legally allowed to prescribe concentrations of bleaching agents required for teeth whitening and as such the procedure is ineffective.
Over-the-counter treatments such as whitening toothpastes and strips are also available, but are less effective. There are also increased risks and side effects if used incorrectly.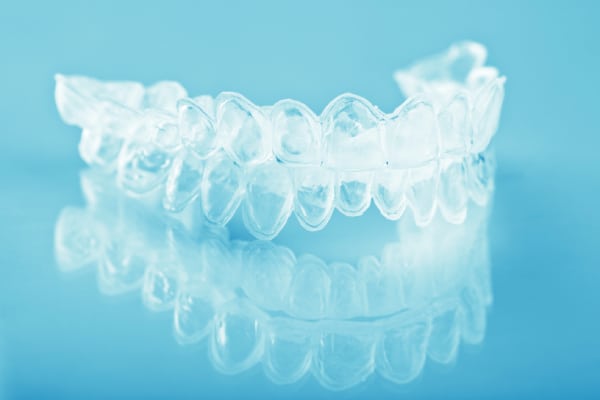 Address
SIA Medical Centre Essendon,
1136-1140 Mt Alexander Rd,
Essendon VIC, 3040
Our hours are
Monday – Thursday 8am -5pm
Friday 11am – 8pm
Saturdays 8am-2pm
With emergency appointments available.

The team at SIA Dental look forward to working with you to achieve great dental health.
To make an appointment please visit our HealthEngine booking page or contact our friendly team who will advise of the next available appointment that meets your needs.
Our state-of-the-art dental suites are located within the SIA Medical Centre in Essendon, just 20 minutes from the city, and easily accessible by public transport, with parking available on site.